Happy Mountain Pu Er Tea (Green)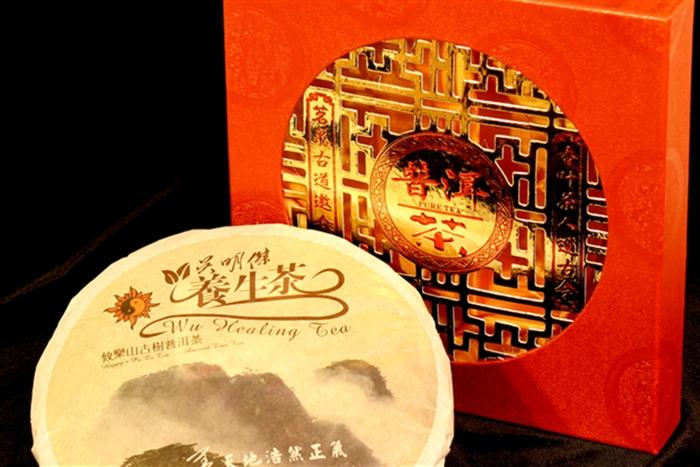 Happy Mountain Pu Er Tea (Green)
Description:
This tea came from the old tea trees growing in a wild and organic environment in Happy Mountain, Yunnan, China. These tea leaves are carefully hand-picked and traditionally processed, delivering fresh and hearty aroma with sweet and refreshing aftertaste.
About Happy Mountain Pu Er:
Happy Mountain is a very famous mountain in the history of Pu Er tea production in China's Yunnan Province. It has been considered the number one of the top six major tea producing mountains. The current name for Happy Mountain is Jinuo Mountain. The climate at Happy Mountain is plateau climate. It is one of the major producing areas of Yunnan large leaf tea. Oldest books about the cultivation of tea trees on Happy Mountain can be dated from over 1,700 years ago. The highest quantity of production in history reached over 2,000 Dan (about 110 pounds). The old tea trees on Happy Mountain produce buds only once a year. These new leaf buds are yellowish green. They come out early in the spring, and have a very fuzzy texture. They are excellent for making Pu Er tea. After drying in the sun, the leaves turn brownish red. They become thin string shaped and hard in texture. The non-fermented Pu Er tea (Green) has a strong flavor, a sweet aftertaste, and has the benefit of stimulating saliva production. The fermented Pu Er tea (Black) tastes sweet, smooth, and full, and has the benefit of brightening one's spirit.
Package: 400g/tea cake